---
Learning Key?


Recently a customer with a 1996 Acura RL Premium asked us to research how to correctly make spare keys for their car. It seems that this customer had a department store make a key only to realize that it would turn the ignition switch on but the engine would not start. At the same time the customer reported that there was a warning light shaped like a key that flashed on the dash. When the customer told the department store manager about the problem key he advised that the vehicle may have a special security system and they would most likely have to go to the dealer for spare keys. We promised the customer we would investigate the situation. After researching the Acura service bulletins we found one that explained that all Acura RL models are equipped with the "Immobilizer System." This system uses special keys with electronic coded transponders hidden in the head of each key. The vehicle's starter will not engage and the fuel injectors will not deliver fuel to the engine if an authorized key is not used. This is why the car would not start for the customer. When the new key was inserted, the ignition lock did not receive an authorized code from the new key. We called the Acura dealer and asked them to make two keys for the vehicle. The first thing the parts manager at the dealership stated was: "You'd better hope the customer has the learning key." "Learning key" we said. "What's a learning key?" When we pressed the manager for more details, we were in disbelief with what he said. The Acura parts manager went on to explain that each Acura RL comes with a special red colored key called a "learning key." This key is placed in a small case which is marked: "Do not misplace & never insert in ignition switch" This learning key is specially coded to the immobilizer computer hidden in the dash of the vehicle and is necessary in order to make new authorized coded keys. The dealer needs this learning key and a special Acura lap top computer to program new keys. The dealer advised us that without the learning key spare keys could not be made. We contacted the customer and inquired about the learning key. The customer stated that they did not have the learning key. We called the dealer back to advise them of the situation. The dealer stated that there was only one way to make spare keys for the vehicle. A new immobilizer computer with a matching learning key must be purchased from Acura and installed in the car. The total cost installed with an extra set of spare keys? Bet you can't guess. How's a whopping $527.00 sound? As these vehicles progress over the years through layers of ownership there is likely to be more upset owners wishing they had a learning key. Well, you might say, it is a lesson learned.



---
New Faces.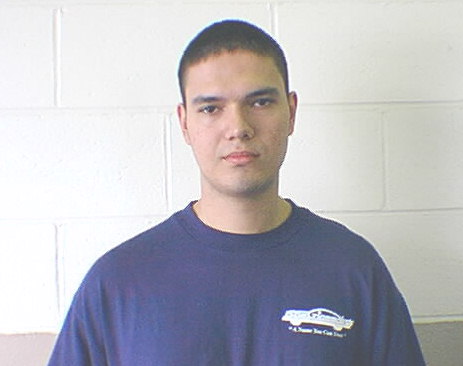 We are proud to welcome aboard Mark Rosa in our reconditioning department. Mark is a graduate of New Bedford Regional Vocational Technical High School and is currently serving the government as a member of the 772nd Military Police Co. of the Massachusetts Army National Guard. Mark's future goals are to become a Massachusetts State Trooper.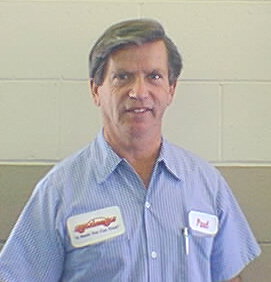 We are also proud to have Paul Sylvia aboard as another new employee. Paul fulfills many duties including, facility maintenance, transportation of customers and their vehicles, transportation of parts needed during the day by the service department, etc. Paul is retired from an engineering position at Raytheon where he worked for 26 years. Prior to that he was a radar technician at RCA and a technical writer at Goddard Space Center in Maryland. On his days off from our shop, Paul works as a driver for American Eagle Transportation Company. Paul has two daughters and resides in Dartmouth with his wife Judy.


---
Many Thanks To Our Customers!


We wish to thank you for calling to let us know when you're canceling or rescheduling your service appointments. We find more and more of you doing this and we think it's great! Just like dentists schedule their "chair" time, we schedule our "lift" time. When we know in advance that you can't make your appointment, the technician won't be standing around with nothing to do and we can now help a customer sooner that may have been waiting for a future appointment. Thanks again.



---
Captain Finds New home.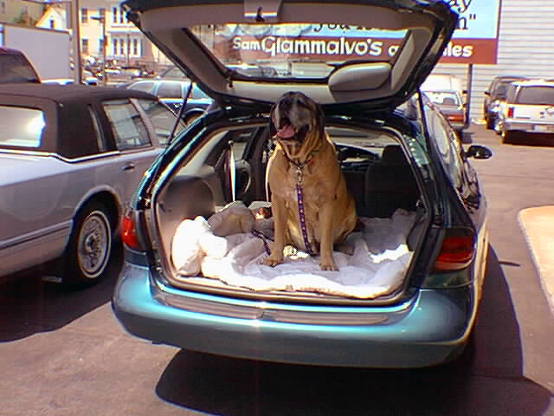 Our customer, Jeanne Costa, recently purchased a 1998 Ford Taurus station wagon from us. One of the reasons Jeanne needed a wagon was for her 6 year old 175 lb. English Mastiff named Captain. Captain is seen here happily ready to leave for his first trip in the new car.



---
Ohio Bill Allows Towns To Scrap Citizen's Cars.
House Bill 549 has been introduced in Ohio to allow township zoning inspectors to remove "junk" certificate vehicles from private property, and then obtain a salvage certificate of title and scrap the vehicles as part of the township's nuisance abatement authority. Under the bill, the zoning inspector would notify the owners or lien holder of confiscated vehicles by certified mail, who could then reclaim the vehicles upon payment of any expenses incurred during its removal and storage, by presenting proof of ownership.
Inspectors would be allowed to dispose of unclaimed vehicles to salvage dealers or scrap-metal processing facilities or to sell the vehicles at public auction. Owners or lien holder who's last known address is the same as the address from which the vehicle was removed would not receive notice of the vehicle's removal and could not reclaim it.
---
Advanced Restraint System.
Several automotive manufactures have introduced "smart" air bag systems. Ford however has outdone themselves with their new Advanced Restraint System, (ARS) which is available on certain 2000 model year vehicles. This new system takes into account the driver and passengers weight and size and formulates that to the severity of the crash. In addition, the system knows the drivers seat position in relationship to the steering wheel and whether or not the seat belts are being used by the front seat occupants. All this information is analyzed in fractions of a second so the air bag control computer can determine how quickly and with how much force the air bags should be inflated. Also, some other new Ford models now have adjustable pedals to allow shorter drivers to sit further away from the steering wheel and air bag cover.

---
Consumer Delays Expected With New Sticker Program.

As most of you know from our updates here in Giammalvo Quarterly, the state is implementing a new stringent Automotive Inspection Program. Due to both the high investment costs and expected motorist opposition with the new program, many former station owners have decided not to perform state inspections. The latest fee set by the state is $ 29.00 per sticker. All vehicles will be required to get an annual safety inspection plus an emissions inspection every other year. Most vehicles will be tested on a treadmill device known as a dyno. A vehicle that fails the new emission test will be required to be repaired. If the repair amount exceeds a certain amount (determined by the state and variable with the year of the car) the vehicle may qualify for a one year waiver after which the vehicle must be repaired or taken off the road. As with the old program, safety failures must be repaired immediately. Due to the fact that the state is cutting the amount of sticker stations by 2/3 expect to see lines forming outside of the sticker stations.

---
Did You Know?

Did you know that if you own a 1997 or newer Buick Lesabre we can program the vehicles on board computer to:

1. Have all doors automatically lock when shifting out of park and remain locked when the vehicle is shifted into park.

2. Have all doors automatically lock when shifting out of park and only the drivers door to automatically unlock when shifted into park.

3. Have all doors automatically lock when shifting out of park and all doors automatically unlock when shifted into park.

4. Have no automatic lock or unlock activity when shifting to and from park.

5. Have "delayed locking" in that when the car's computer sees someone press the power door lock button, the doors actually do not lock until five seconds after the last door closes.

---
In Passing
(Obituaries Courtesy The Standard Times)

We were saddened to learn of the loss of the following customers:
Bea Faunce lived in Fairhaven and was a communicant of St. Mary Church. Mrs. Faunce was formerly employed by St. Luke's Hospital as an admitting clerk until her retirement. She was employed part time by Bruce's Carpets and formerly worked as a Realtor for both Margeson Real Estate and Gardner Real Estate. She was the past president of the Board of Realtors and has been a Fairhaven Town Meeting member since 1976. Selectman Win Eckenreiter was quoted as saying: "Bea was the town of Fairhaven..." Bea was the Mother-in-Law of Glenn Giammalvo.

Robert E. Methia was a lifelong New Bedford resident and communicant of St. Francis Xavier Church, Acushnet. He was employed as a truck driver for Stanley Oil Co. for 40 years until retiring in 1992. He was a member of Teamsters Local 59 and a former member of the New Bedford Lions Club and Lakeville Eagles. He attended New Bedford Vocational High School. Mr. and Mrs. Methia would have been married 25 years in July.

Russell C. Adams owned Adrian's Package Store, Rochester, since 1975. Mr. Adams was a member of the Rochester Golf Club and served on the Rochester Finance Committee.
Stanley J. Josefek born in Taunton, he lived most of his life in New Bedford. He was a communicant of St. Casimir's Church. Mr. Josefek was employed by the First National Bank of New Bedford until his retirement.

Frederic Westgate born in Wareham, he lived in New Bedford most of his life; he returned to Wareham 12 years ago. He was a member of Grace Episcopal Church, New Bedford. Mr. Westgate was a guard with Reliable Security. He was a Bristol County deputy sheriff, special police officer for Massachusetts Maritime Academy and was sworn as a special state police officer.
Gerard "Jerry" Dupont was a lifelong resident of New Bedford, he was a communicant of St. Mary's Church. He was employed by Alberox for 11 years until he retired and had previously worked at Chamberlain for 25 years as a general foreman. A Navy veteran of the Korean War, he was a member of the American Association of Retired Persons. His enjoyment was being with his family and grandchildren.
Norbert Rebello, was a lifelong New Bedford resident, and was a communicant of St. Mary Church in New Bedford. Mr. Rebello was a Navy veteran of the Korean War and fought aboard the USS Robert H. McCard. He was a member of the East Freetown Veterans of Foreign Wars, Post 6643. He was a supervisor at the Acushnet Co. rubber division for 40 years, retiring in 1992. He enjoyed guitar music and spending time with the Barber Shop Musicians.
We would also like to make note of a deceased customer that we neglected to mention several years ago. Ron and Flo Laventure e-mailed us to say that their uncle, Walter Ibbotson, passed away in September of 1995. They had his mailing address changed back then and have been receiving Giammalvo Quarterly ever since. After receiving a recent issue they remembered to advise us of his passing.